Announcements – Girls

TROOP NEWS
Your weekly resource for all things Troop 315 Girls!
Trapper Rendezvous – Jan 17-19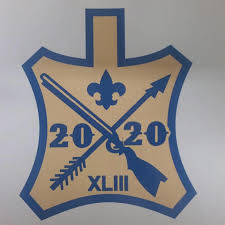 Trapper's Rendezvous is this coming weekend.  The temperature will be a cold-weather campout.  Plan to pack layers of clothing and sleeping gear.
We will be meeting at the church on Friday evening at 5:30 PM for a 6:00 PM departure.  We will be arriving at camp well after dark so make sure you have your headlamp/flashlight handy.  We will be in a very tight camping space and parking will be very tight as well.  Once in the camp, the gate will close Saturday morning from 9:00 AM to 5:00 PM.  In general, the camp organizers do not want cars moved on Saturday at all once in camp…so plan accordingly if you are planning to leave at any time.  There are areas outside of camp to park if necessary.
Please take some time to read over the Trapper Herald to get an idea regarding the weekend activities.  Here are a few highlights to look at:
Everyone is already registered and I will get us checked in and out so disregard that info.
There is a scout chili and Spam cooking contest as well as an adult chili cooking contest if we want to enter.  Ms. Sell won once… can she do it again?  (page 10)
There is Trappers event apparel available… it goes very quickly
Check out the camp rules (page 6)
Be sure to look for the Mountain Men throughout the camp.  Listen to their story and receive a wooden token (page 9)
Any scouts who like to run, you can participate int he John Colter run (page 11)
Coleman brings a large outlet tent to do some shopping for a variety of camp gear.  Bring extra cash as you never know what you might find for sale.  Bring CASH!  They do take credit cards as well but they have run into issues with the machines working in the past due to the remote location.
Scouts BSA National will haver a Scout shop on site as well.
Check out the what to trade and what NOT to trade section (page 12)
Cold weather tips (page 14)
Maps and directions (page 15)
Map of the event locations.  We will be camping across and down the street from Arkansas River Trading the "E" on the map (Page 16)
Much, much more
All the details and the signup link can be found on the Signups page.
IH Merit Badge Forum
All scouts have been officially signed up for the IH MB Forum.
New this year, only 2 sessions! January 25 and February 8, 2020.  The cost $8 per scout.  The sessions will be held on Jan 25th and February 8th form 9:00 AM to 12:00 PM at St. James Academy, 24505 Prairie Star Parkway, Lenexa.  Individual scout schedules are coming soon!
High Trail Merit Badge Academy – Feb 1st

The annual Merit Badge Academy will be held Saturday, February 1st from 9 am-4 pm at Summit Lakes Middle School (3500 Windemere Dr., Lee's Summit, MO  64082).  For interested scouts, we will be signing up as a troop.  Sign-ups need to be turned in by Tuesday evening so check your calendars and get signed up right away. Here are more details.
Registration Form – Fill this out and either bring it to Mr. Gabel tomorrow night or email it to troop315girls@gmail.com
Lifesaving Merit Badge Forum – Feb 2, 9, 16 & 23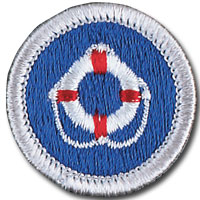 Midwest Aquatics will be hosting a LIfesaving Merit Badge Forum on Sundays in February (February 2, 9, 16 & 23).  The classes will run from1:00 PM – 3:00 PM on each Sunday afternoon.  Scouts will need to attend all dates in order to earn the merit badge.  Scouts will need to have earned Swimming Merit Badge prior to taking this course.  There is a $20 fee due at the first session (cash or check accepted).
Also, scouts who earn the lifesaving merit badge may be able to take part in some lakefront events at Bartle, however, there may also be age restrictions.  More details on Bartle activities will be shared in the coming months as more information is released.
Course Prerequisites
• Complete Swimming Merit Badge
• Scout must be at least 12 years old
• Scout must have completed Second Class requirements 5a-5c and First Class requirements 6a, 6b and 6e
• Read the Lifesaving Merit Badge book prior to attending the first session
• Scout should be prepared for the "in the water" requirement prior to attending session (1b)
• Complete Safe Swim Defense Training & Safety Afloat Training online
• We strongly recommend practice the strokes before attending the class. Swim continuously for 400 yards using each of the following strokes in a strong manner for a least 50 yards of front crawl, sidestroke, breaststroke, and elementary backstroke
Please sign up for the course on your own but let Mr. Gabel know you are attending.  Be sure to obtain a signed blue card before starting a merit badge.
Patrol Box Build – Dates TBD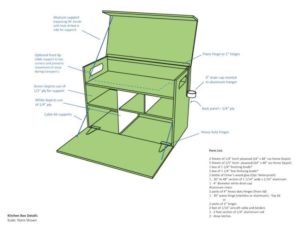 We are in need of building out several new camp boxes.  We have a few weeks between campouts coming up and we need some volunteers to help with several parts of the design and build process. Here is a quick breakdown of what we need to accomplish.
Look for an email with dates and times soon an start thinking about how you might be able to help.
Steps:
Creating the plans of the patrol box (any age)
Cut parts to size (over 18yrs)
Joinery and edge preparations (over 18yrs)
Hardware installation (any age)
Sanding and assembly (any age)
Finishing and painting (any age)
Tasks in step 1 above:
Take the box from the storage to the shop (30min)
disassemble the prototype (1hr)
measure and document each piece (2-3hrs)
put the box back together  (1hr)
bring it back to storage (30min)
Iron Horse District Dinner – Feb 8th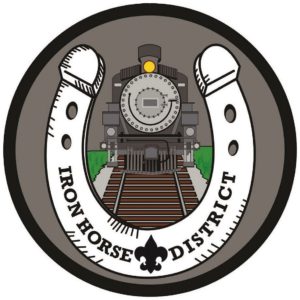 The annual District Dinner is our opportunity to celebrate the accomplishments of volunteers and to honor those who attained the rank of Eagle Scout award in 2019.
The exciting evening will include the awarding of the District Award of Merit. The highest award a district can bestow upon an individual for their outstanding service to youth.  The Iron Horse District Troop of the year will be announced and awarded as well.  SIGN UP HERE!
Scout Sunday – Feb 9th

Sunday, February 9th is national Scout Sunday.  Help us thank the congregation at Aldersgate UMC for their sponsorship of our troop.  Aldersgate is kind enough to allow us to meet in their building every Monday night and has been a huge supporter of both our boys and girls Scouts BSA troops.  Let's pay it back on scout Sunday by helping to greet parishioners as they arrive, handing out programs, holding doors and giving an update on what we have been up to over the last year.
Merit Badge Pamphlets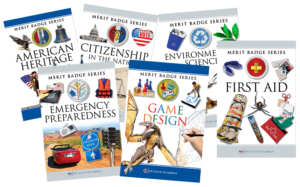 I mentioned to some of you that we have a resource folder of merit badge booklets. Feel free to download any booklet you need and use as a resource.
Bartle Summer Camp 2020 – 4th Session, PA – Long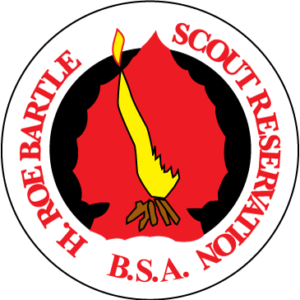 We attended Bartle camp draw last Thursday evening and our campmaster Alex Gabel was able to secure 4th Session in Piercing Arrow, campsite Long.  Please sign up today!
More Upcoming Fundraising Opportunities – See Mrs. Gibson for more info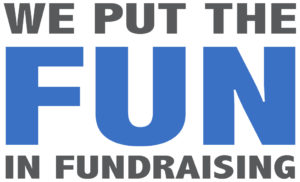 Meat Sticks
Always available – Scouts earn $0.40 per $1 meat stick sold